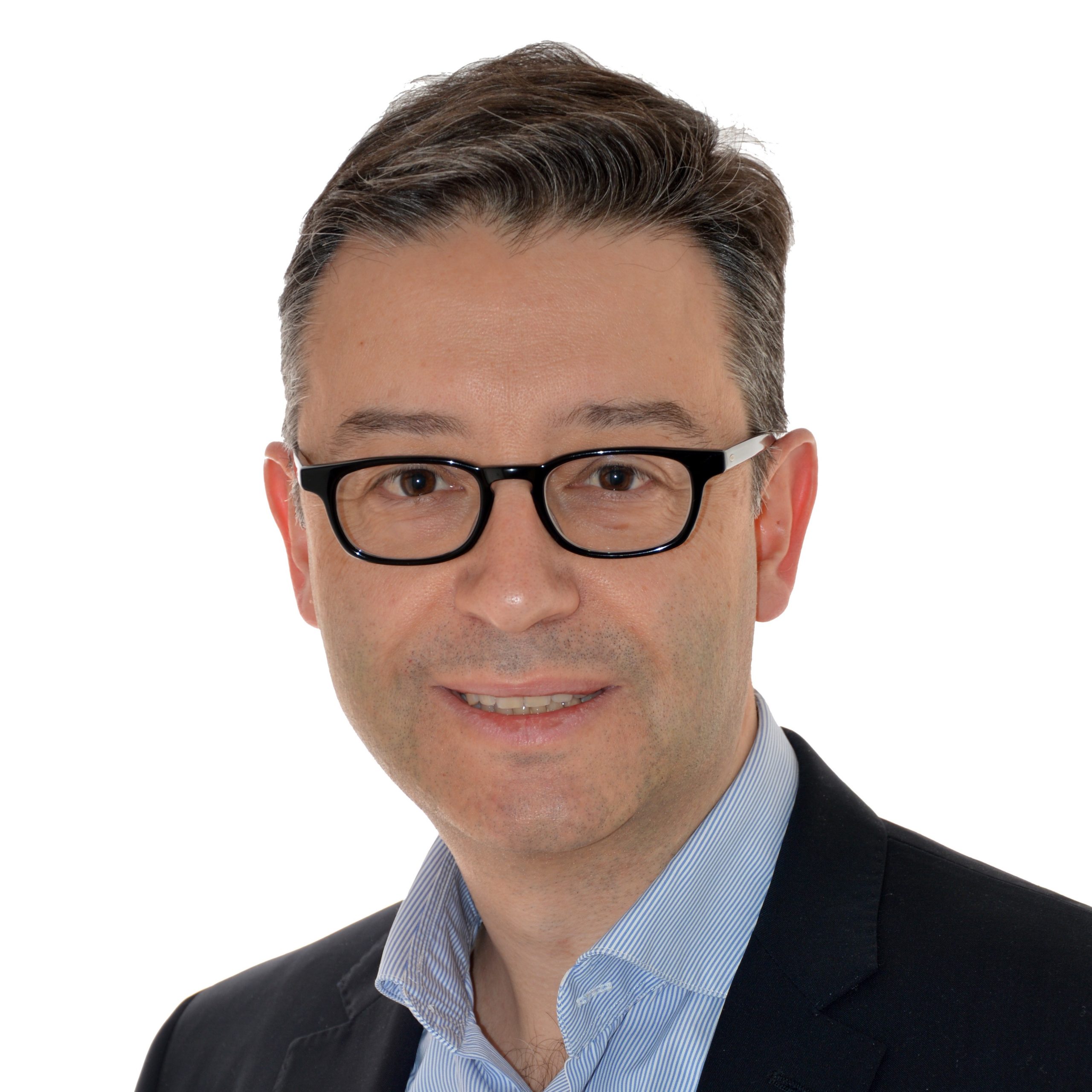 Paul Royo
PhD – Physics, EPFL (2000)
MSc – Electrical and Electronic Engineering, EPFL (1995)
Experienced manager with broad technical and commercial skills (R&D, product development, project management, product management, sales, marketing) acquired in various types of industrial structures (start-ups, SMEs, multinationals). Proven ability to manage teams in a variety of environments (engineers, technicians, sales, customer service, marketing) and to manage multiple responsibilities under pressure in difficult conditions and with limited budgets.
Team Management
Proven performance managing teams, particularly in turnaround situations across verticals and industries.
Engineering and Technical Expertise
PhD in Physics and Masters of Science in Electrical Engineering with early foundation developing analytic models, fabricating and testing optoelectronics devices, and performing theoretical and numerical calculations. Expertise developing models, managing R&D and application projects, developing custom products for key accounts, managing full industrialization process from prototype to full production, and providing technical support to improve quality of products and solve quality issues.
Global Business Perspective
Significant global experience working in a variety of international and regional roles with accountability across Europe, Middle-East and Africa (EMEA), and the United States. Native French speaker, full professional proficiency in English, and basic proficiency in German.
Product Development and Management
Manage complex new industrial product development projects end-to-end from R&D, market research, product qualification, and pricing, to marketing mix optimization, launch of product portfolios, and post-launch customer technical support. Developed and implemented new product management processes and structure where none existed previously.
Marketing Strategy and Execution
Create and execute marketing strategy, build marketing organizations, manage marketing teams, develop marketing communications, and implement digital and content marketing.
Sales and Account Management
Record of directing business development efforts, channel management, and lead generation, with history of establishing strong customer relationships with key international accounts such as OEMs and distributors. Lead and motivate small high performing sales and marketing teams that grow sales and increase profitability.
State of Geneva, Switzerland

Head of Sector
2017 –today (4 yrs)    |   Geneva, Switzerland
Pentair international Sarl

Marketing Manager, EMEA
2015 – 2017 (2 yrs)    |   Lausanne, Switzerland
Sales & Marketing Manager, EMEA
2013 – 2015 (2 yrs)    |   Lausanne, Switzerland
Product Marketing Manager, EMEA
2011 – 2013 (2 yrs)    |   Lausanne, Switzerland
Praxair Surface Technologies SA

Technical Manager and Global Laser Specialist
2007 – 2011 (4 yrs)    |   Geneva area, Switzerland

R&D Director
2006 – 2007 (1 yrs)    |   Lausanne Area, Switzerland
R&D Engineer
2004 – 2006 (2 yrs)    |   Lausanne Area, Switzerland

Development Application Engineer
2002 – 2004 (3 yrs)    |   Zürich Area, Switzerland
University of California
Santa Barbara USA

Visiting Researcher
2000 – 2001 (1 yr)    |   California, USA
Ecole Polytechnique Fédérale de Lausanne
Centre Suisse d'Electronique et de Microtechnique

PhD Student and Research Engineer
1996 – 2000 (4 yrs)    |   Lausanne and Zürich, Switzerland

Summer Student
1995 (2 mths)    |   London, UK
Federal Office of Metrology

Summer Student
1993 (2 mths)    |   Bern area, Switzerland
(2000) EPFL, Lausanne, Switzerland
Doctorat es Science (PhD) – Department of Physics
(1995) EPFL, Lausanne, Switzerland
Diplôme d'Ingénieur Electricien (MSc) – Department of Electrical Engineering
English
Full professional proficiency
German
Limited professional proficiency
Softwares
MS Office, Adobe Creative Suite, WordPress
Programming languages
Matlab, VBA, HTML, CSS
MRP / CRM
SAP, SalesForce
Suscribe Below and Download my Resume: